Upper Blepharoplasty - Eyelid Surgery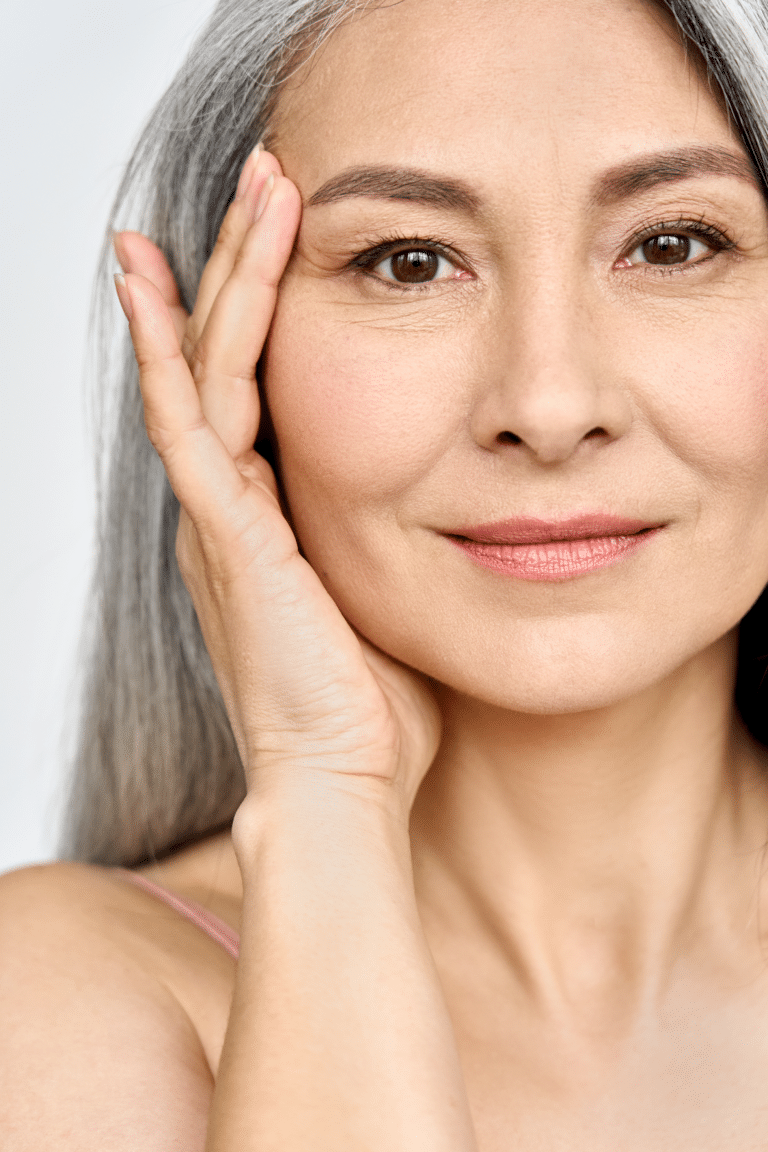 Upper Blepharoplasty: A Solution for Rejuvenating Your Eyes
Unfortunately it is inevitable. As we age, the skin slowly looses it's elasticity and things can slowly slide. This can be particularly noticeable when it comes to the eye area. Being the focal point of our face, our eyes are one of the things people notice the most. Do you feel like your eyes make you look older or tired? Do you have excess skin, wrinkles, or bags under your eyes? If so, you may be a candidate for upper blepharoplasty, also known as eyelid lift surgery.
Benefits of Surgery:
More Youthful eye appearance
Reduce fine lines
Improved vision
Improved self-esteem and confidence
Upper blepharoplasty is a cosmetic procedure that rejuvenates the upper eyelids and improves the appearance of the eye area. The procedure involves removing excess skin and fat, and repositioning the remaining tissue to create a more youthful and refreshed look. The result is a smoother, more defined eyelid crease and a brighter, more open eye.
As we age, the skin around our eyes can become loose and saggy, causing wrinkles and bags to form. This can make us look tired, sad, or even angry, even when we feel perfectly fine. Blepharoplasty can correct these signs of aging, giving you a more youthful and refreshed appearance.
This is a common surgery and something that can easily be achieved under local anaesthetic (keeping costs and recovery time to a minimum). The incisions are made in the natural crease of the upper eyelid, so that the scars are well hidden. After the procedure, patients can return home the same day and most return to work within a week.
Dr. Bulent Yaprak, a board-certified plastic surgeon with years of experience, specializes in upper blepharoplasty and other cosmetic procedures of the face and eyes. He uses the latest techniques and technology to ensure the best possible results for his patients. He takes the time to understand each patient's unique needs and concerns, and develops a personalized treatment plan to achieve their desired outcome.
If you are considering upper blepharoplasty, it is important to choose a qualified and experienced plastic surgeon who you can trust. Dr. Yaprak and his team are dedicated to providing the highest level of care and support to all of their patients. They will guide you through every step of the process, from consultation to recovery, to ensure that you have a positive and successful experience.
Don't let the signs of aging make you look older or tired. Rejuvenate your eyes and restore your confidence with upper blepharoplasty. Contact Dr. Bulent Yaprak today to schedule a consultation and learn more about this life-changing procedure.
Location:  The surgery is usually undertaken under local anaesthetic.  We perform the procedure here in our rooms at 83c Tristram Street, Hamilton. There are many benefits to having the procedrue under local anaesthetic instead of general anaesthetic.  The in's and out's of the different options will be discussed with you at your consultation.  
Cost:  Eyelid surgery can be performed here in our rooms for $3,700 for upper and $4,500 for lower.  This includes GST,  theatre fees, consumables, admin, nursing time, follow-ups within a 6 weeks period, and the surgical fee.
Recovery: Recovery from this procedure is much faster than many other procedures as it is performed relatively simply under local anaesthetic and the discomfort is usually relatively mild.  Pain medication is recommended for the first few days until the comfort subsides.  Cold compacts can be used to relieve the discomfort and help with sleep.  Bruising and/or swelling is evident for the first 3-4 weeks following surgery.  It is important to keep the eye area clean and keep it lubricated with eye drops.  You may be senstive to lights for a few days.  Using a hat and sunglsses is important to keep the sun off the areas that are healing.  Make-up can be worn after around 10 days. 
Risks: Although this procedure carries less risk than many surgical procedures as it is performed under local anaesthetic,  there are still complications and risks that need to be discussed,  Among these risks are…
Pain and discomfort
Temporary Swelling
Tight feeling
Bruising (2-3 weeks)
Asymmetry
Scarring
Itchiness
Watering or Dryness
Changes in vision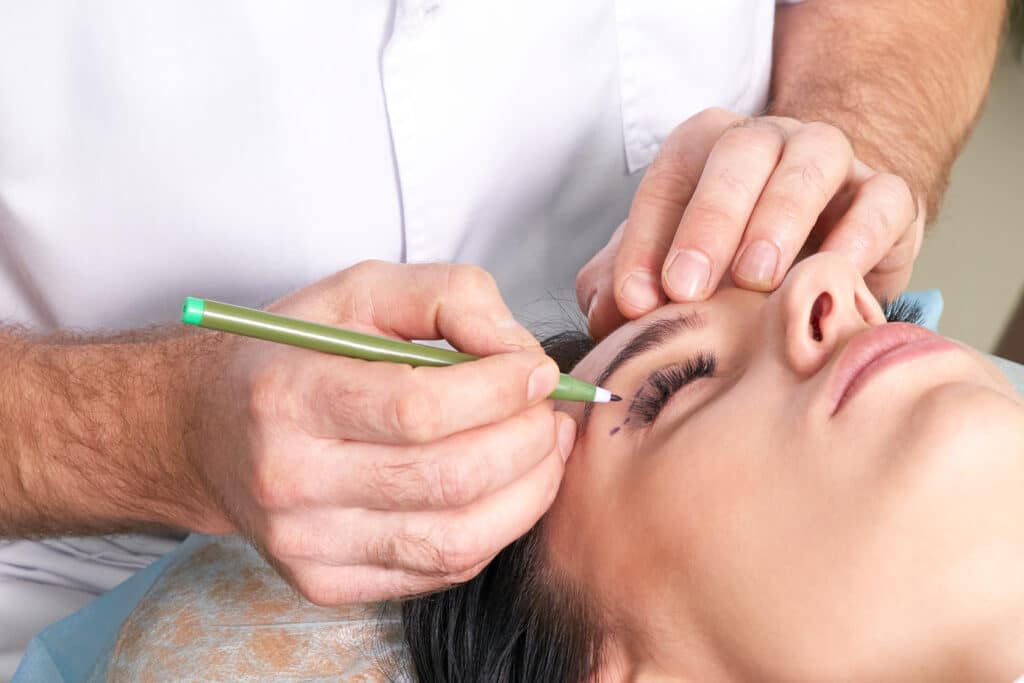 Firstly, the area will be numbed with local anaesthetic.  Once the area is sufficiently ready, Dr Yaprak will create an incision to excise or reposition the bulky fatty tissue behind the skin. 
Next, the excess skin tissue in the upper (or lower) lid may be removed before the incision is closed with fine sutures.  The procedure takes around 2-3 hours.  The incisions are make in the skin's natural folds so any scaring is less visible.  Dr Yaprak will then book you to have the sutures removed in 5-7 days.
Dr Yaprak will talk you through the procedure in full when you come in for your consultation.  Consultations are around 30-45 minutes and cost $220.  During your consultation, Dr Yaprak will explain the procedure in full and make recommendations for your surgery based on your individual assessment.  
As with all procedures, it is important that you have received all the information available on the surgery and have discussed this at length with your surgeon, family, and friends to be fully informed. 
Following Surgery: 
Following surgery, Dr Yaprak will give you some instructions for eye care for the first few weeks including information regarding follow-ups, wound care, and other pre and post-operative considerations.  
Bulent Yaprak M.D, Op.Dr, FEBROPAS (Fellow of the European Board of Plastic, Reconstructive and Aesthetic Surgery
Dr Bulent Yaprak is a well respected senior plastic surgeon with extensive experience in all areas of plastic and reconstructive surgery.  He has been practicing plastic surgery in New Zealand since 2010 when he arrived with his kiwi wife and two sons.
Dr Yaprak prides himself on achieving natural, subtle results and his friendly, comfortable manor easily puts his patients at ease. He regularly attends worldwide conferences and has gained valuable extended knowledge from sabbatical research and hands-on practical experience in ground-breaking new techniques from international pioneers.
He performs both general anaesthetic procedures at Braemar Hospital and local anaesthetic procedures at his rooms in central Hamilton.
Surgeries offered include:
Breast surgery

Body Surgery

Facial Surgery

Nose surgery

Hand Surgery 

Skin Surgery
Bulent Yaprak and his fantastic team are always on call to guide you through your surgical journey.  Contact us today using the form below to find out how we can help you.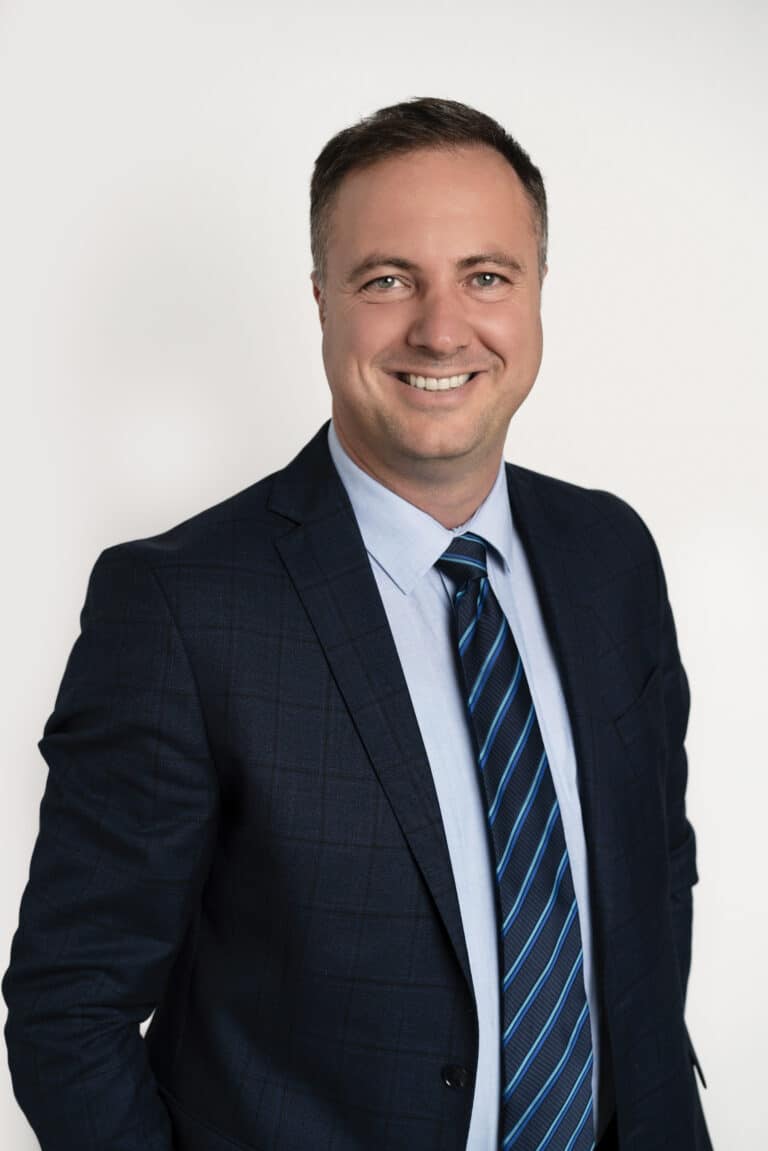 Please fill out the following form and we will be in contact with more information