Blepharoplasty - Eyelid Reduction Surgery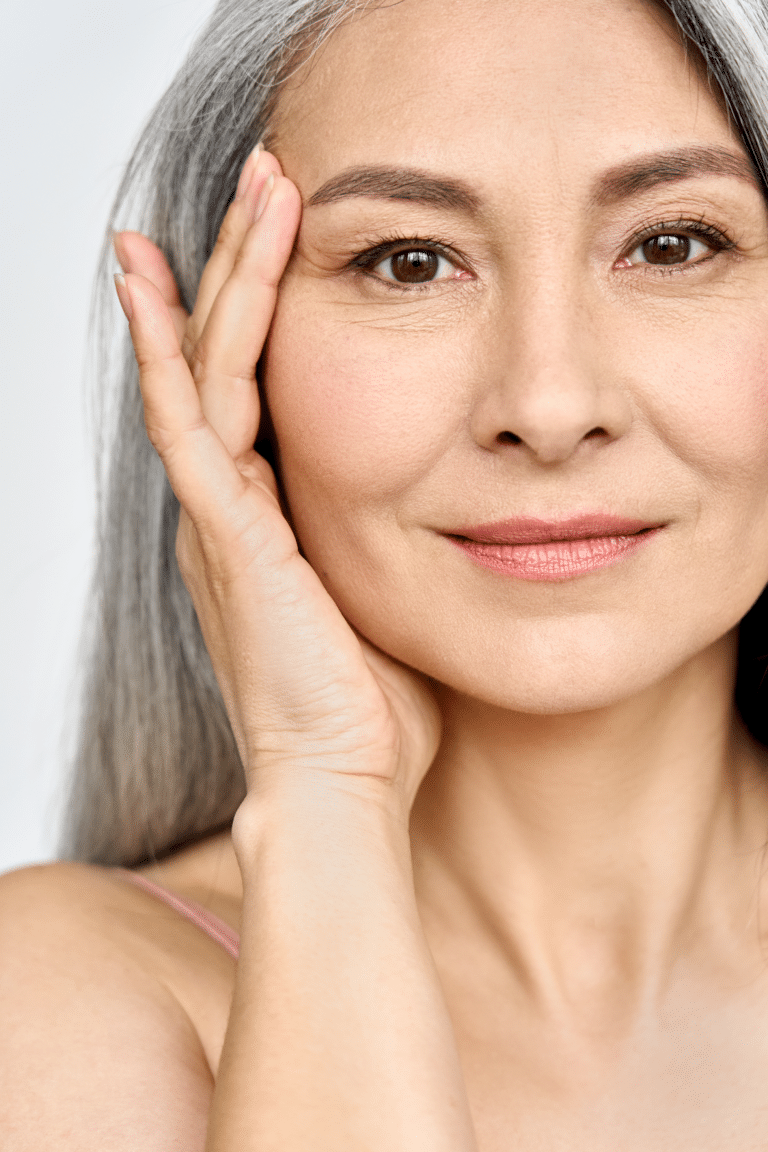 Unfortunately it is inevitable.  As we age, the skin slowly looses it's elasticity and things can slowly slide.  This can be particularly noticeable when it comes to the eye area.  Being the focal point of our face, our eyes are one of the things people notice the most.
Dr Yaprak recommends a blepharoplasty (or eyelid reduction surgery) to take up this excess skin.  The result means your eyes appear bigger and more youthful.  This is a common surgery and something that can easily be achieved under local anaesthetic (keeping costs and recovery time to a minimum). Dr Yaprak offers both Upper (removes the excess or stretched skin of the upper eyelid to reduce a puffy, 'hooded' eyelid) and Lower Eyelid Lifts (help surgically reduce under-eye 'bags' and provide improvements to under-eye wrinkles, lines and puffiness).
Benefits of Surgery: 
More Youthful eye appearance
Reduce bags under the eyes
Reduce fine lines
Improved vision
Improved self-esteem and confidence
Location:  The surgery is usually undertaken under local anaesthetic.  We perform the procedure here in our rooms at 83c Tristram Street, Hamilton. There are many benefits to having the procedrue under local anaesthetic instead of general anaesthetic.  The in's and out's of the different options will be discussed with you at your consultation.  
Cost:  Eyelid surgery can be performed here in our rooms for $3,500 for upper and $4,200 for lower.  This includes GST,  theatre fees, consumables, admin, nursing time, follow-ups within a 6 weeks period, and the surgical fee.
Recovery: Recovery from this procedure is much faster than many other procedures as it is performed relatively simply under local anaesthetic and the discomfort is usually relatively mild.  Pain medication is recommended for the first few days until the comfort subsides.  Cold compacts can be used to relieve the discomfort and help with sleep.  Bruising and/or swelling is evident for the first 3-4 weeks following surgery.  It is important to keep the eye area clean and keep it lubricated with eye drops.  You may be senstive to lights for a few days.  Using a hat and sunglsses is important to keep the sun off the areas that are healing.  Make-up can be worn after around 10 days. 
Risks: Although this procedure carries less risk than many surgical procedures as it is performed under local anaesthetic,  there are still complications and risks that need to be discussed,  Among these risks are…
Pain and discomfort
Temporary Swelling
Tight feeling
Bruising (2-3 weeks)
Asymmetry
Scarring
Itchiness
Watering or Dryness
Changes in vision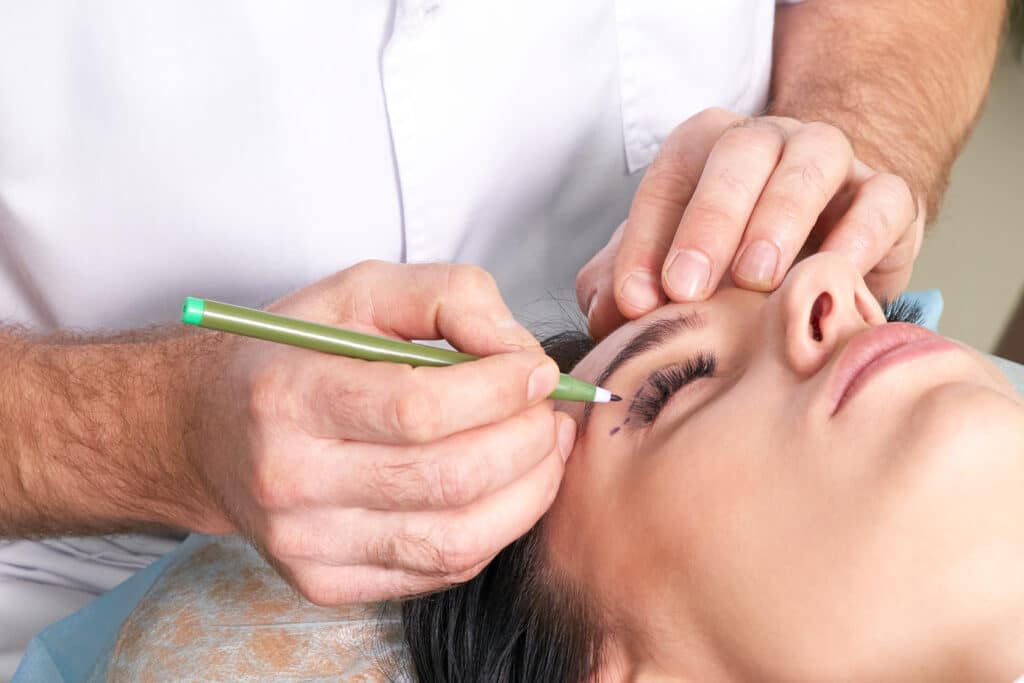 Firstly, the area will be numbed with local anaesthetic.  Once the area is sufficiently ready, Dr Yaprak will create an incision to excise or reposition the bulky fatty tissue behind the skin. 
Next, the excess skin tissue in the upper (or lower) lid may be removed before the incision is closed with fine sutures.  The procedure takes around 2-3 hours.  The incisions are make in the skin's natural folds so any scaring is less visible.  Dr Yaprak will then book you to have the sutures removed in 5-7 days.
Dr Yaprak will talk you through the procedure in full when you come in for your consultation.  Consultations are around 30-45 minutes and cost $220.  During your consultation, Dr Yaprak will explain the procedure in full and make recommendations for your surgery based on your individual assessment.  
As with all procedures, it is important that you have received all the information available on the surgery and have discussed this at length with your surgeon, family, and friends to be fully informed. 
Following Surgery: 
Following surgery, Dr Yaprak will give you some instructions for eye care for the first few weeks including information regarding follow-ups, wound care, and other pre and post-operative considerations.